Employee Spotlight: Brian Pollot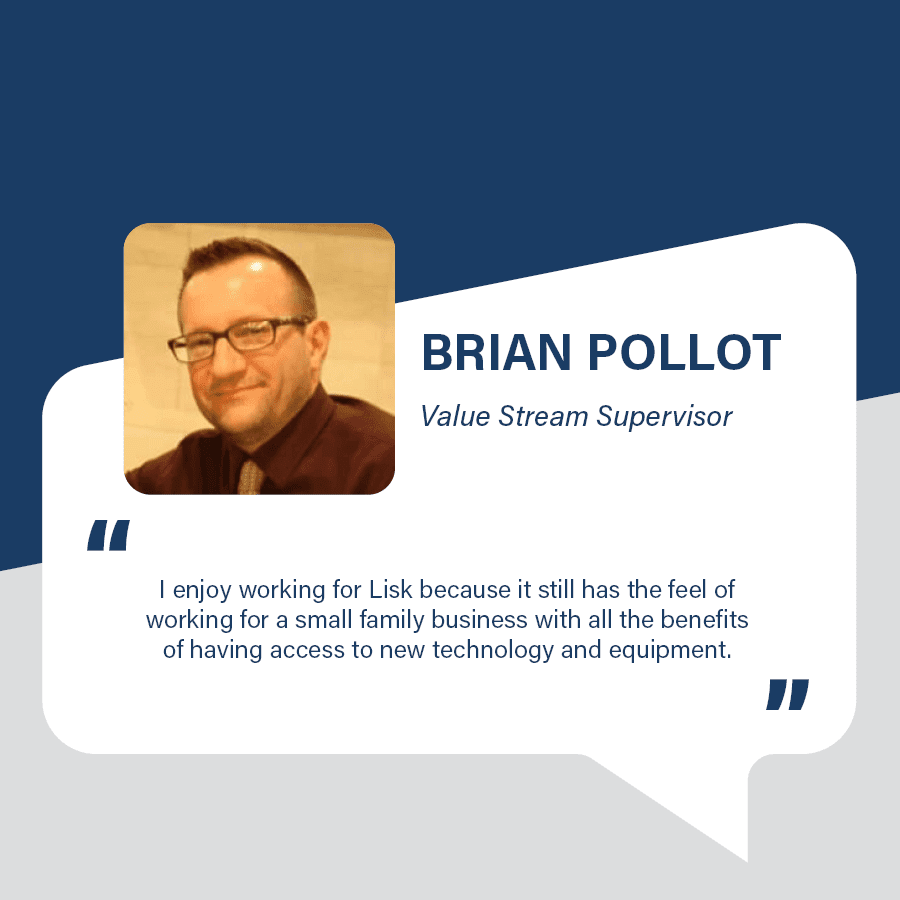 In this employee spotlight we sat down with Brian Pollot, Value Stream Supervisor, to learn more about his experience working at Lisk. See the full interview below.
How long have you worked at Lisk and what is your current role?
I have worked at Lisk for 30 years. I am currently the Value Stream Supervisor for the Rotary/Oil-Gas/Commercial department.
What has your experience been as a member of the Lisk team?
Since then I have had several roles and various responsibilities. Lisk has given me the opportunity to grow into a supervisor position, and has offered me many chances to grow my career.
Who have been some of your biggest inspirations within the company?
Drew Morris was a big inspiration for me in becoming the leader I am today. He taught me to treat everyone with respect and kindness, but most importantly he made you feel like you are part of a family when you are working at Lisk.
What is your favorite memory at Lisk?
My favorite memories of Lisk are the ones working with family members and the opportunity to make lifelong friends.
What do you enjoy most about working at Lisk?
I enjoy working for Lisk because it still has the feel of working for a small family business with all the benefits of having access to new technology and equipment. It is nice to know that the employees still have a lot to do with how well the company grows, and in return get the financial gains from how well we perform.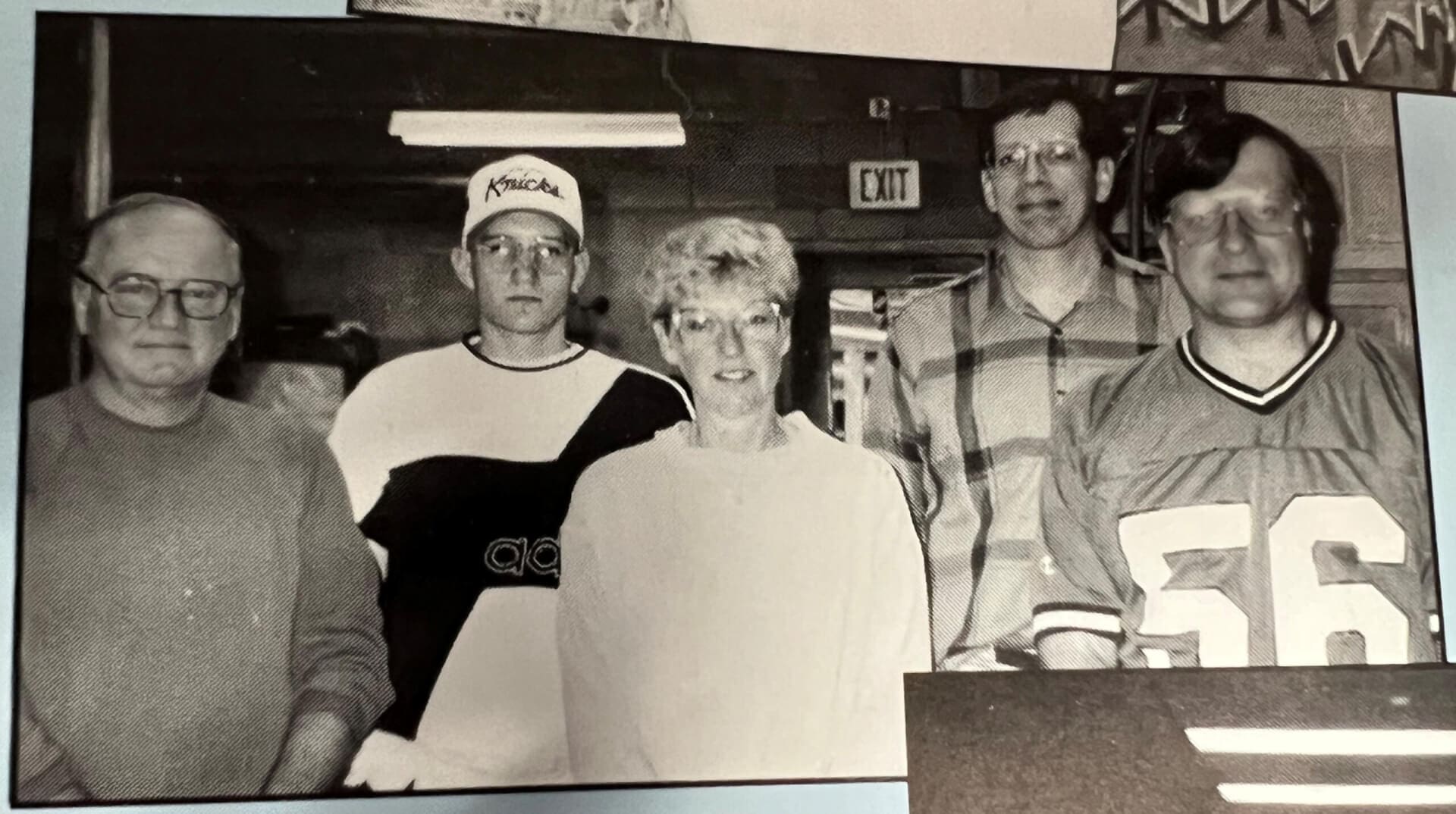 (Brian Pollot,1994, Second from the left)