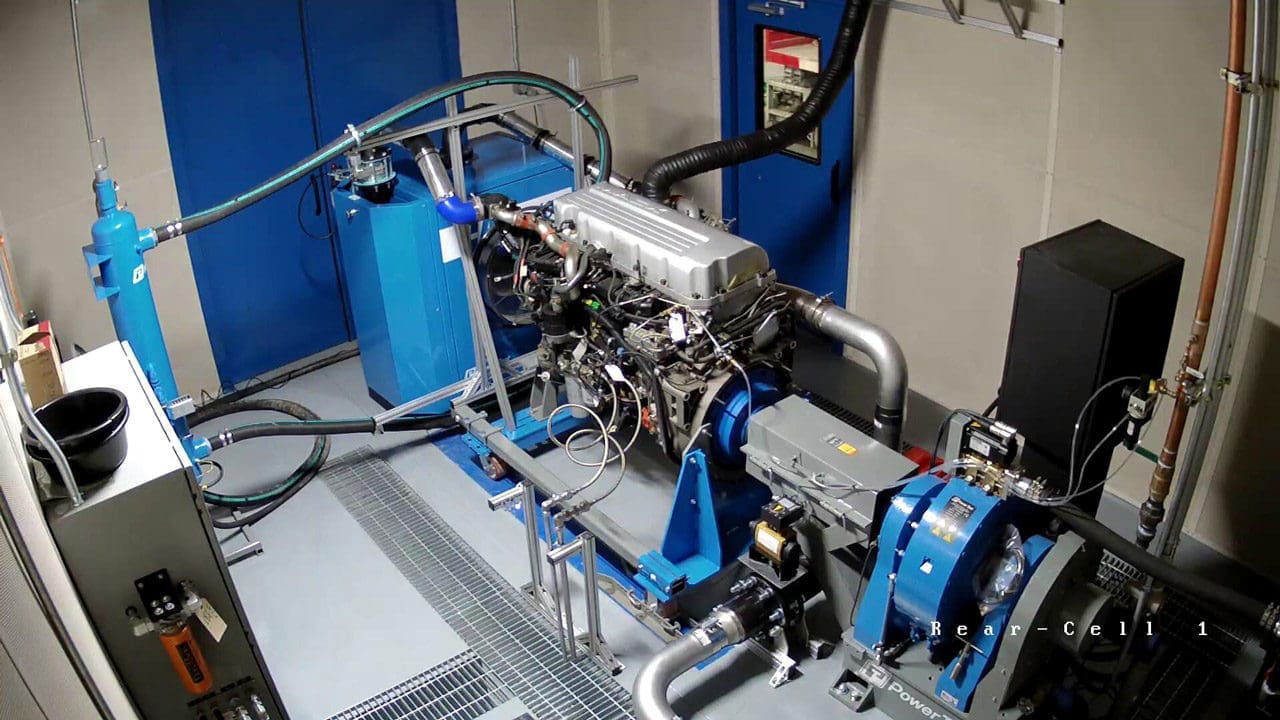 Test Services
We offer testing capabilities and services to ensure that your solution will operate as designed and pass rigorous industry requirements.
Our broad range of in-house capabilities from design and development to manufacturing allows us to deliver every order according to your specifications. Our test services include engine dynamometer testing, vibration and thermal cycling, environmental testing, hydraulic testing, as well as others.
Dynamometer Testing at LISK
Dynamometer testing is the industry standard for gauging the performance and durability of drivetrain components.
Our Capabilities
Continuous Absorption Capacity 3560 ft-lb or 5300 ft-lb
30-1000 HP Rating at up to 6000 RPM
50-1500 HP Rating at up to 4000 RPM
Dual Fuel Capable
Natural Gas at up to 300 psig supporting at maximum of 1200 HP
Ultra Low Sulfur at up to 100 psig supporting a maximum of 1500 HP
Full Digital, Analog and CAN High Speed Data Acquisitions Systems
High Speed Thermal Video Imaging System
Environmental Testing at LISK
Thermal Vibration Chamber
Utilized for Combined Temperature Cycling and Vibration Specifications (can be used with or without vibration systems)
Temperature Range -90 ºC to +240 ºC
Rate of Changes exceeds 10C/min with 140 lb Aluminum Load
Compatible ETS Solutions Vibration System optional with 5-3,000 Hz Response (22,000 lbf (sine, random) or 44,000 lbf Shock)
Additional Environmental Testing Available
Mechanical Shock
Thermal and Thermal Shock
Salt Spray
Humidity
Altitude