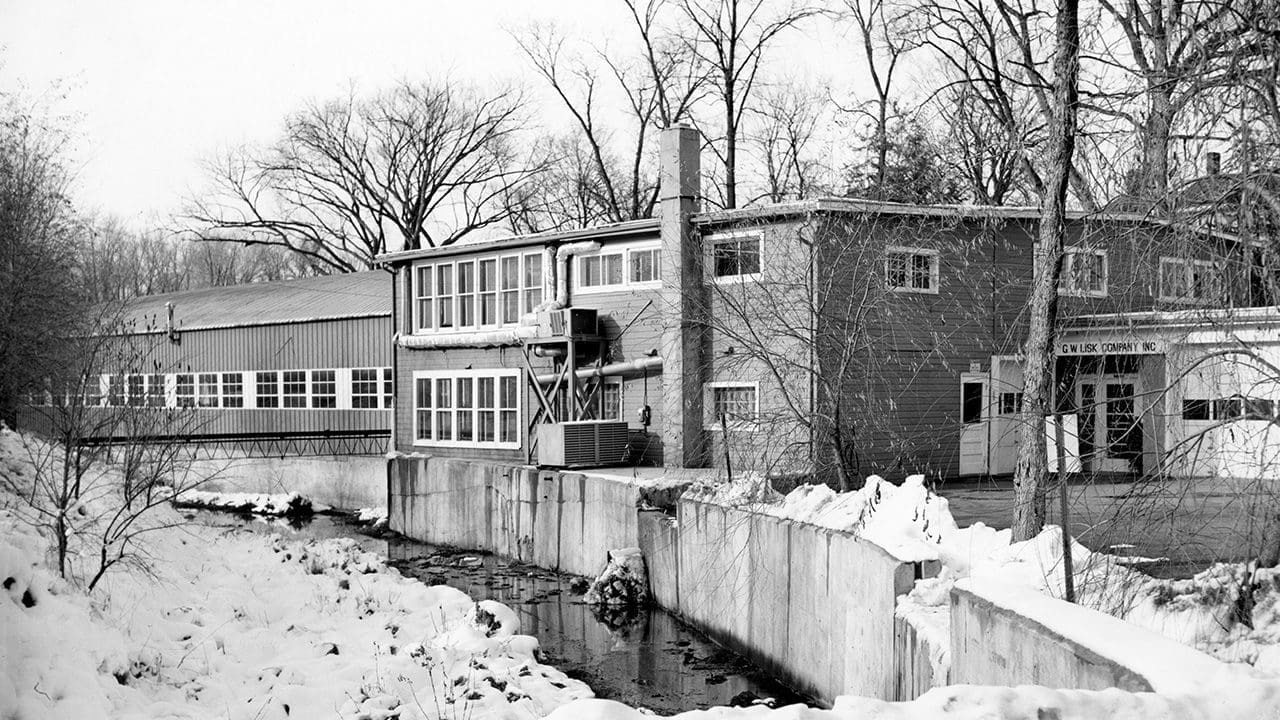 History
We are celebrating over 110 years of unparalleled quality and commitment to our customers. Lisk has been pioneering electromechanical solutions in our industries for more than a century.
In 1882 the Lisk Company was formed and began designing and manufacturing bakeware. By 1910, George Washington LISK has opened a small sheet metal shop on a portion of land that our current U.S. headquarters now occupies. G.W. Lisk Company in Clifton Springs, New York started out in 1910 making cake pans, tin pails, and spraying devices. Over one hundred years later, those utilitarian goods have been replaced by electromechanical solutions used in aerospace, defense, on/off highway, oil & gas, industrial, and medical.
2020
1861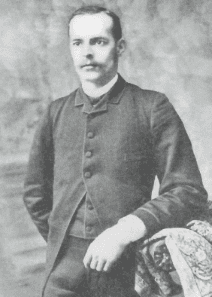 George Washington Lisk was born on February 22, 1861 and died on November 25, 1929.
2020
1882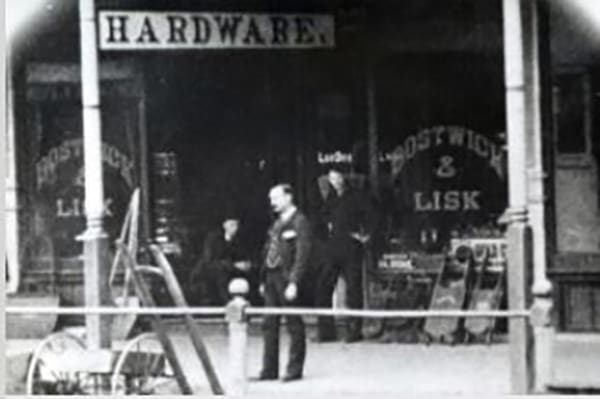 Lisk Company is formed. Patent for bakeware is granted
2020
1888
George W. Lisk receives at least 5 United States patents for a commode, a baking pan, anti-rust pail bottom, a better bottom for metal pail, and an anti-rust vessel.
2020
1892
Entire operation is moved to Canandaigua to allow for more growth as the Lisk Anti-Rust Tin Manufacturing Company with 150 employees and George W. Lisk stays as a production Supervisor.
2020
1897
After the death of his wife and four children to diphtheria, George W. Lisk returns to Clifton Springs to work for Judd & Leland Co.
2020
1899
Patent for hand-spraying device granted
2020
1903
Patent for a hand sprayer granted.
2020
1910
George Lisk leaves Judd & Leland Co. purchases a house and barn in Clifton Springs, NY and starts G.W. Lisk Co. as the sole owner, making hand pump sprayers and tin baking pans.
2020
1919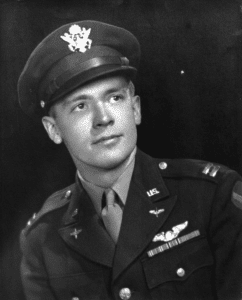 Isaac Andrew "Drew" Morris, Jr. is born on September 15th in Clifton Springs, NY.
2020
1921
Business name is registered as G.W. Lisk & Company
2020
1925
George W. Lisk receives U.S. patent for sprayer. Isaac Andrew Morris, Sr. joins his father-in-law in the business.
2020
1929
When George W. Lisk passes away, the business is handed down to George Lisk's daughter, Harriet Morris and his grandson, Isaac Andrew "Drew" Morris, Jr.
2020
1937
Drew Morris graduates high school as class valedictorian and attends Syracuse University to study engineering.
2020
1939
Drew and one of his professors, Professor Orson A. Carnahan develop an innovative flame arrestor to be used in motors for military planes and PT boats.
2020
1940
Drew receives a patent in his junior year at Syracuse University for an applicator to be used for applying white polish to shoes. Drew names the invention the Dotty Lee Applicator for his sister, Dorothy Leonora. Before the patent is granted the invention is on the shelves in 36 stores from California to Georgia. He successfully promotes his invention to executives of several local 'five and dime' stores.
2020
1941
Drew graduates from Syracuse University with a bachelors degree in mechanical engineering. He begins work at the Scintilla Magneto Corporation, a division of Bendic Aviation in Sidney, NY. Shortly into his career, he joins the war effort.
2020
1945
As a captain in the Army Air Corp's 59 Bomb Wing, Drew worked as a flight engineer on the experimental B-29 Bomber. Drew meets and marries Marjorie Bornholz, a Lt. in the WAVES U.S. Naval Reserves on December 1st at the Westminster Presbyterian Church in Dayton, OH.
2020
1946
Discharged as a Major, Drew and Marjorie return to Clifton Springs, NY and take over operations of G.W. Lisk & Co. The company is now producing high volume flame arrestors and sprayers.
2020
1946
On October 24, Issac A Morris Sr. passes away at a hospital in Durham NC surrounded by his wife, son, and daughter.
2020
1947
The partnership of Buck Morris Engineering Company is formed in January between Drew Morris and Neil Buck for custom machine shop work, tool & die, mechanical engineering and operates out of the G.W. Lisk facility.
2020
1948
The first solenoid is designed and built for a company in Ohio making pumps for Air Force XF-85 fighter planes, "the Goblin".
2020
1949
The sprayer business is sold to what is now Chapin Manufacturing in Batavia, NY.
2020
1953
Drew purchases his mother's interest in their partnership and G.W. Lisk is officially incorporated.
2020
1959
RAER Corporation is founded on August 12 as a real estate company.
2020
1961
Wright Components starts in Clifton Springs with Drew Morris acting as treasurer. The company started to concentrate on valve business.
2020
1968
Patent for the rotary solenoid is granted to G.W. Lisk Company.
2020
1969
G.W. Lisk employees 150 people and is awarded a government contract by the Defense Supply Agency's Defense Electronics Supply Center in Dayton, OH.
2020
1970
G.W. Lisk Company, Inc. acquires a patent application from an investor, Richard Thompson of Fort Wayne, Indiana for a directional control solenoid. The patent is granted in 1972.
2020
1975
With an increase in business, Lisk UK, ltd. is formed in Rochford, UK. With a salesforce of two, they rented space in a two-story block of what had been a "smithy" in the 1800s.
2020
1976
AC Department is formed, which is a new product line for G.W. Lisk and will work on the design and production of custom solenoids for specific customer needs.
2020
1978
A group of eight employees purchase Wright Components from Drew Morris and relocate to Phelps, NY. At this point, Wright employees about 65 people.
2020
1979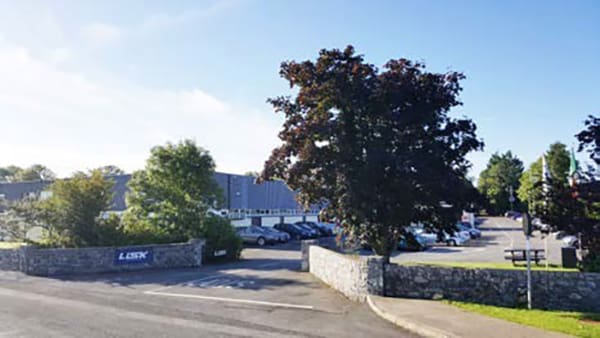 To accommodate the expanding European market, Drew and Marjorie visit Ireland to find a suitable location for operations and Lisk Ireland Ltd. is formed. Lisk Ireland purchases a facility in Gort, Ireland. This location was appealing to Drew and Marjorie as it reminded them of the Clifton Springs area.
2020
1983
Wright Components is sold to EG&G Sealol Group based in Warwick, RI with the facility remaining in Phelps, NY.
2020
1985
G.W. Lisk receives multiple patents for solenoids.
2020
1986
Linear Variable Differential Transformer (LVDT) technologies is developed to measure and translate data for precision actuation.
2020
1992
G.W. Lisk Company purchases Omutec (a division of Odetics) in Anaheim, California and relocates the assets to Clifton Springs. Natural gas valves introduced to the product line. G.W. Lisk continues to develop products and receives additional patents
2020
1998
G.W. Lisk acquires a patent from an inventor, Frank P. Petrella, in California for a positioning device.
2020
2001
Patent received for bearings for proportional solenoid by G.W. Lisk and patent received for water-resistant encapsulation of solenoid by Cliftronics, Inc.
2020
2002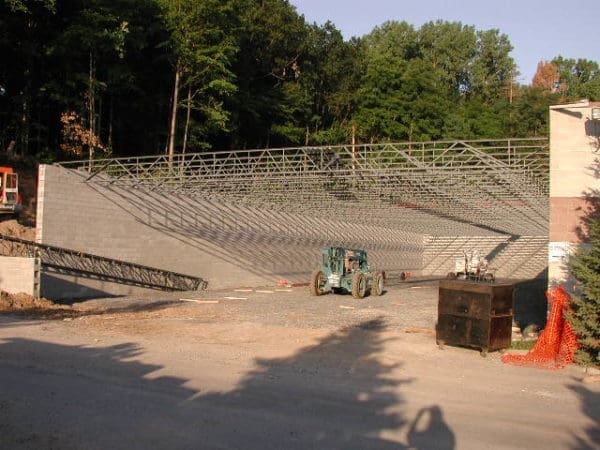 Work begins to grow G.W. Lisk's footprint by a building expansion of the "Rotary" Building.
2020
2003
Cliftronics mergers with G.W. Lisk to strengthen company product offerings. Proportional control valve for EGR introduced and patented.
2020
2004
Dosing valve is introduced
2020
2005
Patent received for controlling engine intake via cooler and cooler bypass, "Control System Regulating Air Flow in Engine Intake".
2020
2007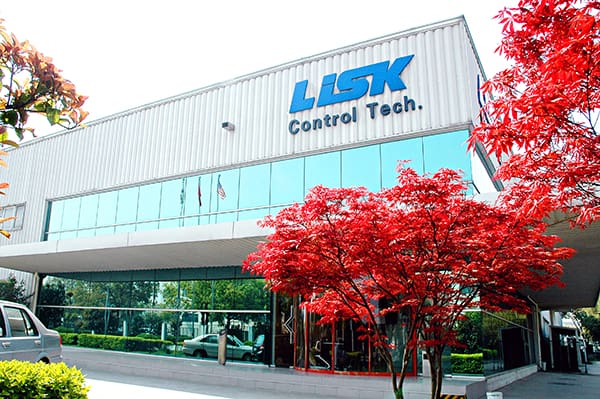 Lisk Control Technology Co. Ltd. is formed and opens a manufacturing plant in Suzhou in the Republic of China to serve Asian Markets.
2020
2008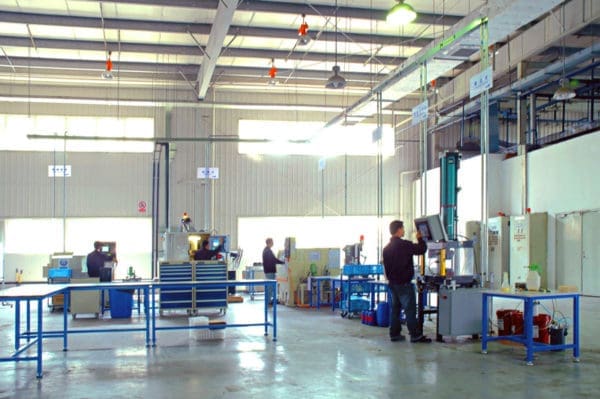 Patent received for controlling engine intake via cooler and cooler bypass, "Control System Regulating Air Flow in Engine Intake".
2020
2009
NY State Legislature commends G.W. Lisk employees for their skill in designing the L-6810 solenoid which was instrumental in deploying the ram air turbine which provided the emergency power necessary for Captian Sully to safely land Flight 1549 on the Hudson River, saving all aboard the aircraft.
2020
2010
G.W. Lisk celebrates 100 years in business. Four-year renovation project is complete, the highest quality plating facility is fully operational in August.
2020
2011
Lisk Suzhou adds second inlay line to keep pace market demand. G.W. Lisk partners with Finger Lakes Community College to develop and implement the Advanced Manufacturing Machinist Program.
2020
2012
Patent received for proportional position feedback hydraulic servo system.
2020
2013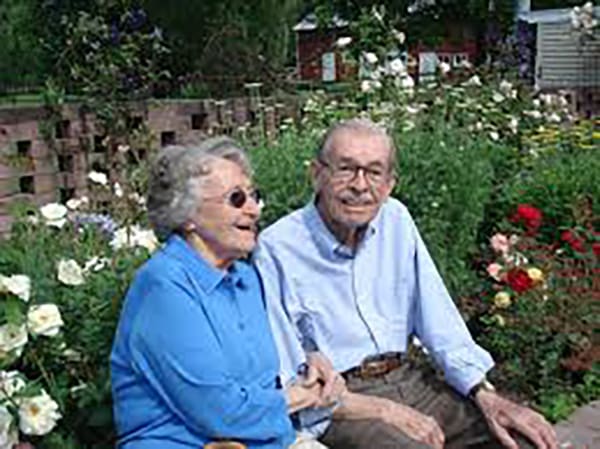 On June 20, 2013 Drew Morris passes away at age 93. Marjorie Morris succeeds Drew as majority owner of the G.W. Lisk Company. Lisk Ireland Ltd. recognized as Eaton's Supplier of the Year.
2020
2014
Edward Maier is named G.W. Lisk's President and CEO in January. Work begins on a new building that will connect to the prior Clifton Springs Elementary School.
2020
2015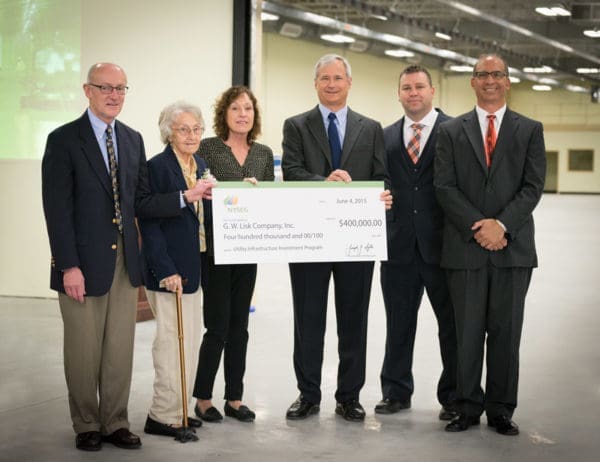 The Drew and Marjorie Morris Technology Center officially opens on June 4, 2015, adding more than 70,000 sq. feet of manufacturing space. Marjorie Morris, cuts the ribbon to the new building, escorted by Bob Woodhouse, Board Chairman. Lisk Suzhou continues growth and adds a third inlay line in mid-year. Adjustable doser valve is patented and added to the product line. Drew Morris is posthumously inducted into the Rochester Business Hall of Fame in a ceremony on September 29th. His daughter, Anne Mancilla and son, Rob Morris accept the award on his behalf.
2020
2017
Lisk introduces Doser Valve for Marine Genset and On/Off Highway applications. Renovations are made to the previous location of the coils department at 1369 Phelps Junction Road to create a state of the art R&D and test facility, the Product Development Center. G.W. Lisk Company receives the Award of Excellence from Grainger Supply Company in recognition of their contribution to American Manufacturing.
2020
2018
Lisk adds new inlay lines in the U.S. and a fourth line in China. Robots are added to compliment the production line in the U.S. for increased efficiencies. Patent received for an injector valve. Rochester Business Journal features G.W. Lisk and Ed Maier discusses operational enhancements and future growth. On October 13th, Marjorie Morris passed away peacefully at the Clifton Springs Hospital & Clinic. She was 95 years old.
2020
2019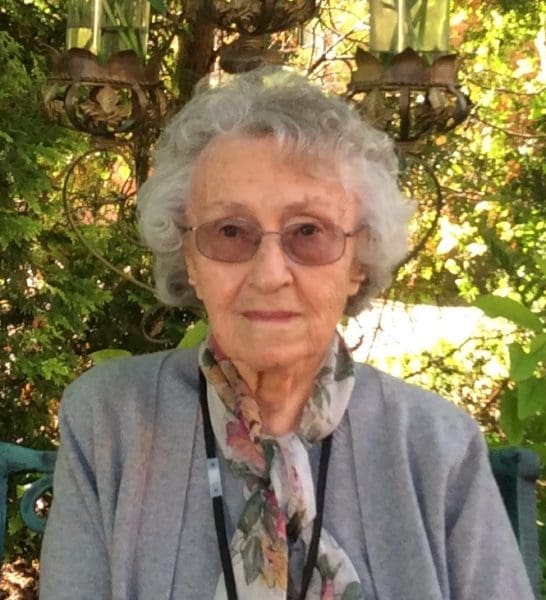 Marjorie Morris was honored posthumously with a Tourism Legacy Award for Community Philanthropy as well as a tribute from the Literacy Volunteers of Ontario-Yates County. Marjorie transformed downtown Clifton Springs into the picturesque, thriving village it is today. "The vast majority of tourism in Clifton Springs exists due to the passion and inspiration of Marjorie and her husband, Drew, who transformed and provided long-term support for the Village, creating what is known locally as the 'Morris Effect'. In addition to tourism, their generosity also continues to impact health, education, literacy, and the general economy of Ontario County."
2022
2021
Lisk acquired Island Components Group in November 2021 to enhance their position in space and future their capabilities in electric actuation technologies.
2023
2022
In December 2022, Lisk acquired Tico Electronics, a Costa Rican manufacturer specializing in complex assembles that require both machining and highly skilled labor.