Sustainability
At Lisk, we are committed to pursuing sustainability. This means implementing environmental, social and governance initiatives that ensure a better tomorrow for our employees, communities, and customers.
Environmental Management System (EMS)
We are dedicated to the practice of sound environmental stewardship and advancing the health, safety and well being of our employees. We maintain environmental, health and safety programs that foster a sustainable workplace, protect the environment, conserve energy and minimize our consumption of natural resources.
Read our full Environmental Management System (EMS) policy statement here.
Our Initatives
Lisk has several programs and initiatives in place to drive a greener tomorrow. We have implemented plans and strategies to improve water conservation, improve air compressor efficiency, hazardous waste reduction and more. Additional initiatives include:
Manufacturing efficiency programs
Water conservation programs
EMS Policy Training
Internal and External EMS Audits
Waste Reduction, Recycling and Responsible Disposal Programs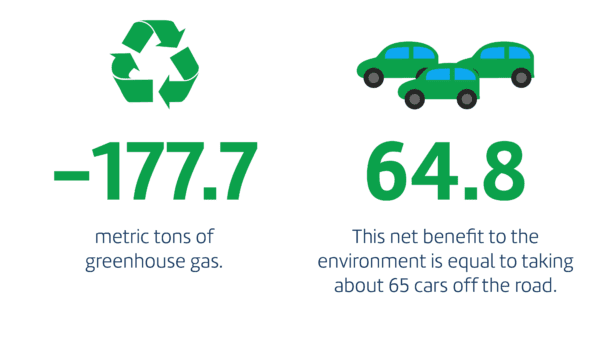 Our Impact
In 2022, Lisk's recycling efforts and diligence in sending the remainder of our trash to state of the art facilities led to a net reduction in emissions. We removed a total of 177.77 metric tons of greenhouse gases from the planet.  The net benefit to the environment is the equivalent of taking about 65 cars off the road!