Pinch Valves Proving Their Worth in Medical Devices
Gort, Ireland, June 13, 2018 – PINCH VALVES PROVING THEIR WORTH IN MEDICAL DEVICES
LISK recently published an article in the Medical Device Developments (MDD) magazine May publication. LISK's article was a product spec on their pinch valves used for the medical industry.
LISK pinch valves provide liquid flow control and management for medical devices, and with over 50 years' experience as a global provider of customized solenoids, solenoid valves and LVDT sensors for medical applications, our experience is second to none. There has been a significant evolution in the materials used and the methods in which solenoids and solenoid valves are manufactured. This evolution is partly in response to the ever-evolving regulatory requirements and specifically in relation for use in medical applications.
Recent developments in pinch valves are helping medical device manufacturers use energy more efficiently and build more compact and portable equipment.  Our expert solutions are used in dialysis equipment and for applications for the critical control of body fluid.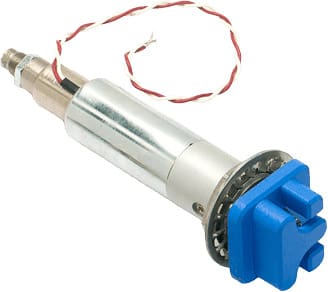 The features of our medical pinch valves include:
Long life cycle tested product
Custom pre-set spring adjustment
Normally closed silent operation
Interface can be varied to customer application
Media separated flow control
The use of these valves in the medical devices have increased due to a number of reasons:
Increase in demand for portable medical devices
Increase in demand for smaller and lightweight components
High power density
Reliable and repeatable technology
Compact design possibilities
Flexible fluid control
Low noise operation
Low energy consumption
Using signal conditioning and Pulse Width Modulated (PWM) control a wide variety of optimized flow conditions can be simulated. LISK highly skilled engineers can provide engineered solutions to adapt to our clients unique medical device requirements.
Contact LISK today to discuss your medical device project.